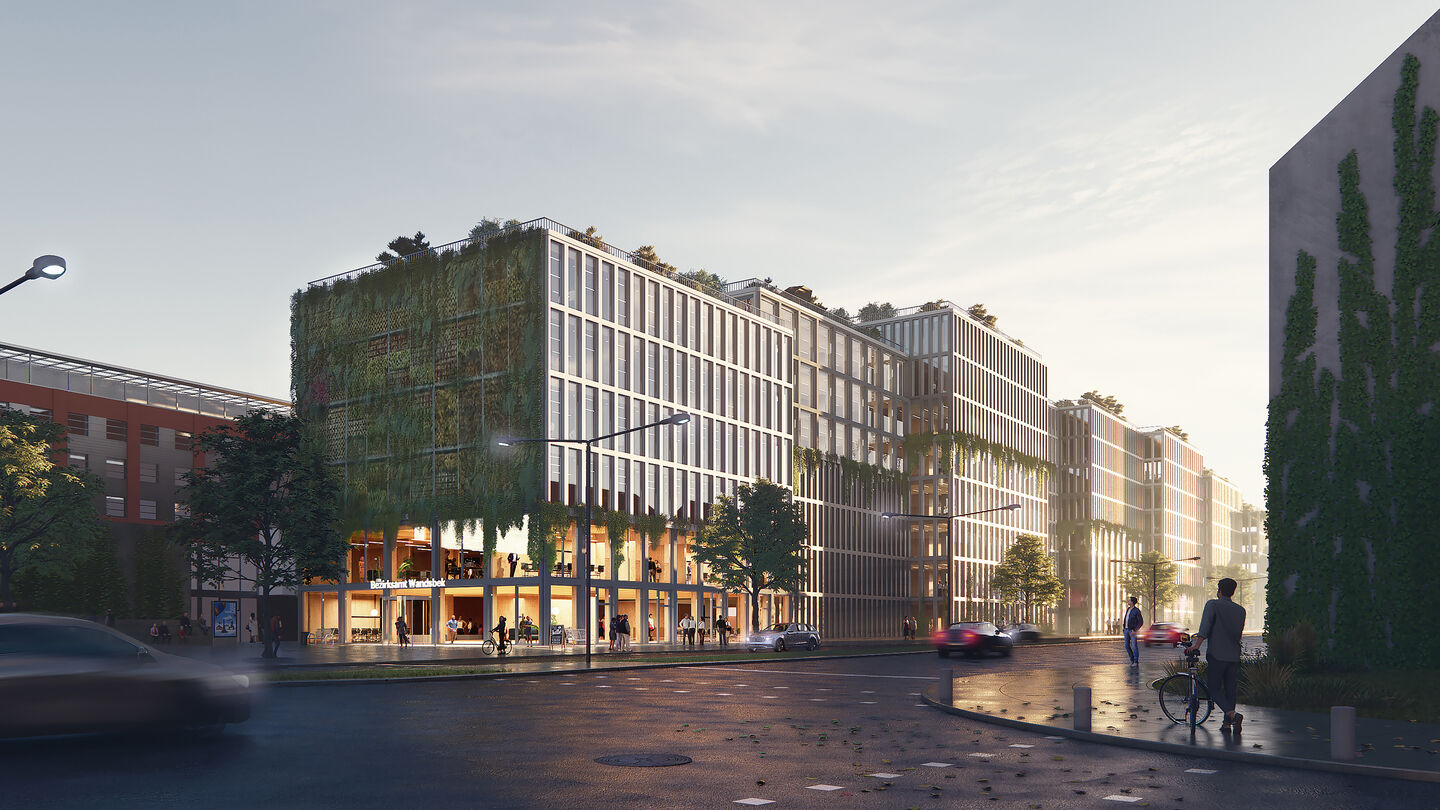 Wandsbek
The building will accommodate 800 workplaces and create the framework for the citizens' meeting with the public administration. The client envisions the building as a sustainable pilot project, where the sustainability strategies are visible, green and present.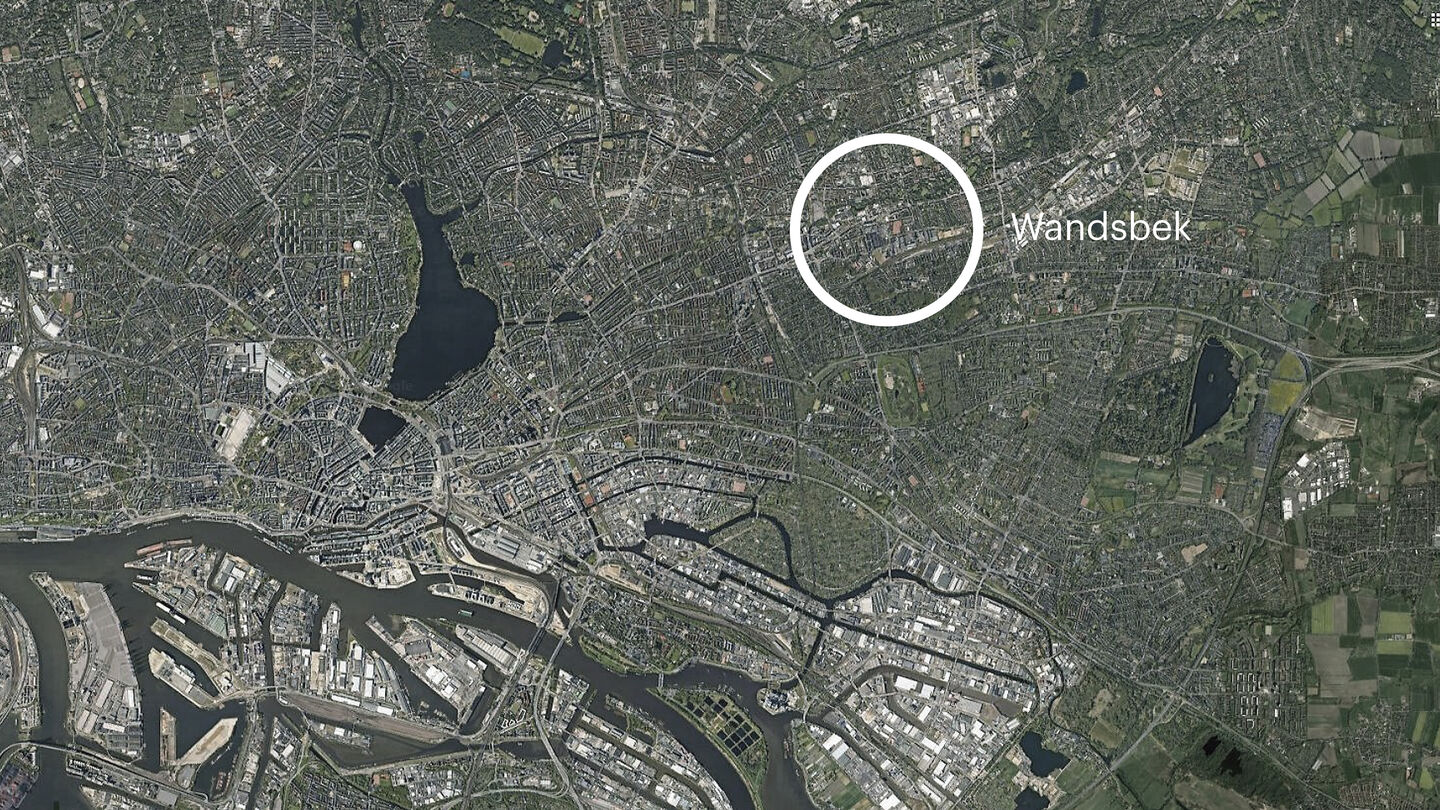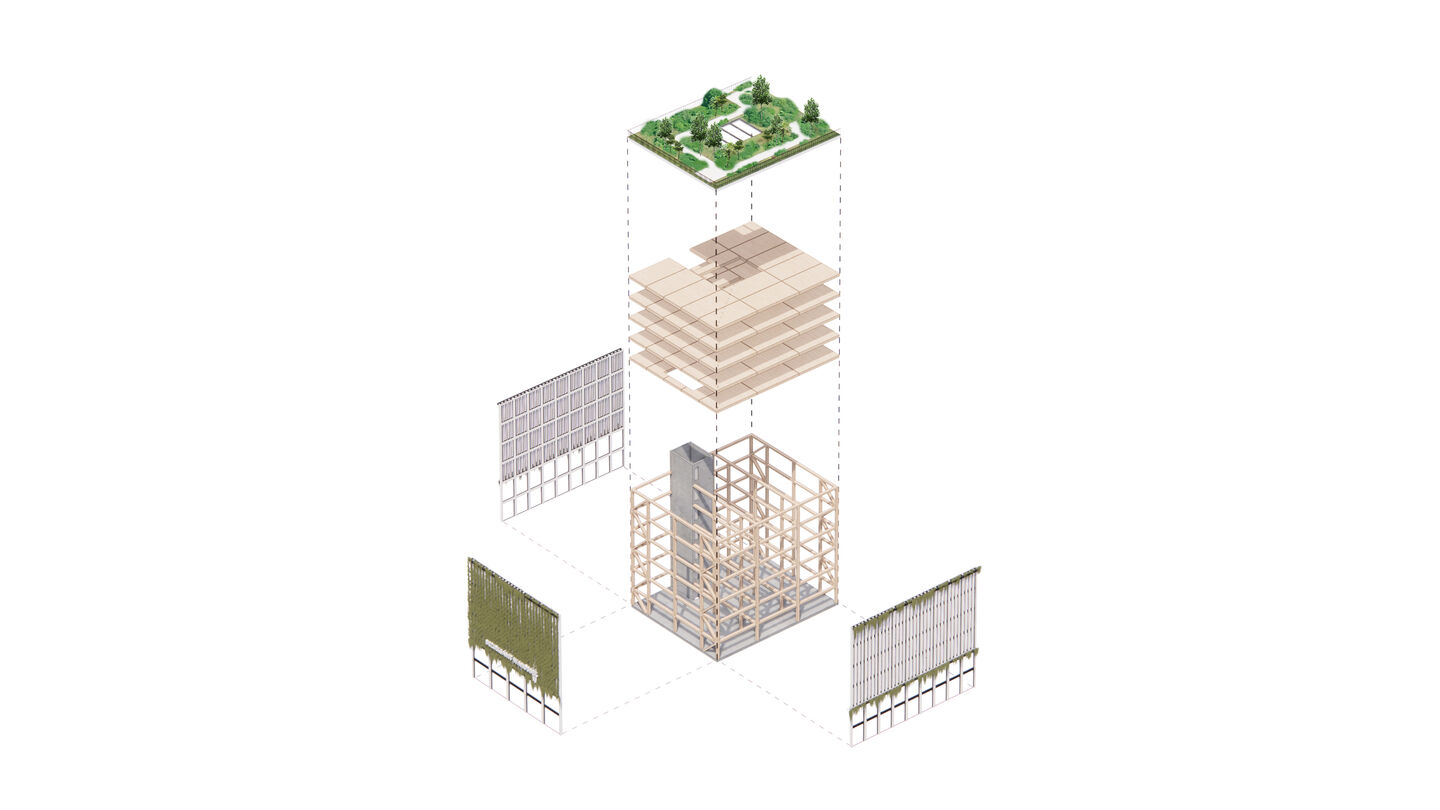 Holistic sustainability: The sustainable solutions are designed from a holistic perspective, making sure that the solutions are integrated in the overall design. Both the exposed CLT construction inside and the green facade elements on the exterior are part of letting the sustainable choices be a visible part of the architecture.

Placemaking: The entrance plaza with its characteristic green gable creates a new urban space that add to both the quality of public life and bio-diversity in the city.

Community building: The open and transparent ground floor and way of meeting its users aims to make the public administration part of the city around it.

Human scale: Scaling down the large volume into a more approachable building size is adding to the impression of the building meeting the citizens eye to eye.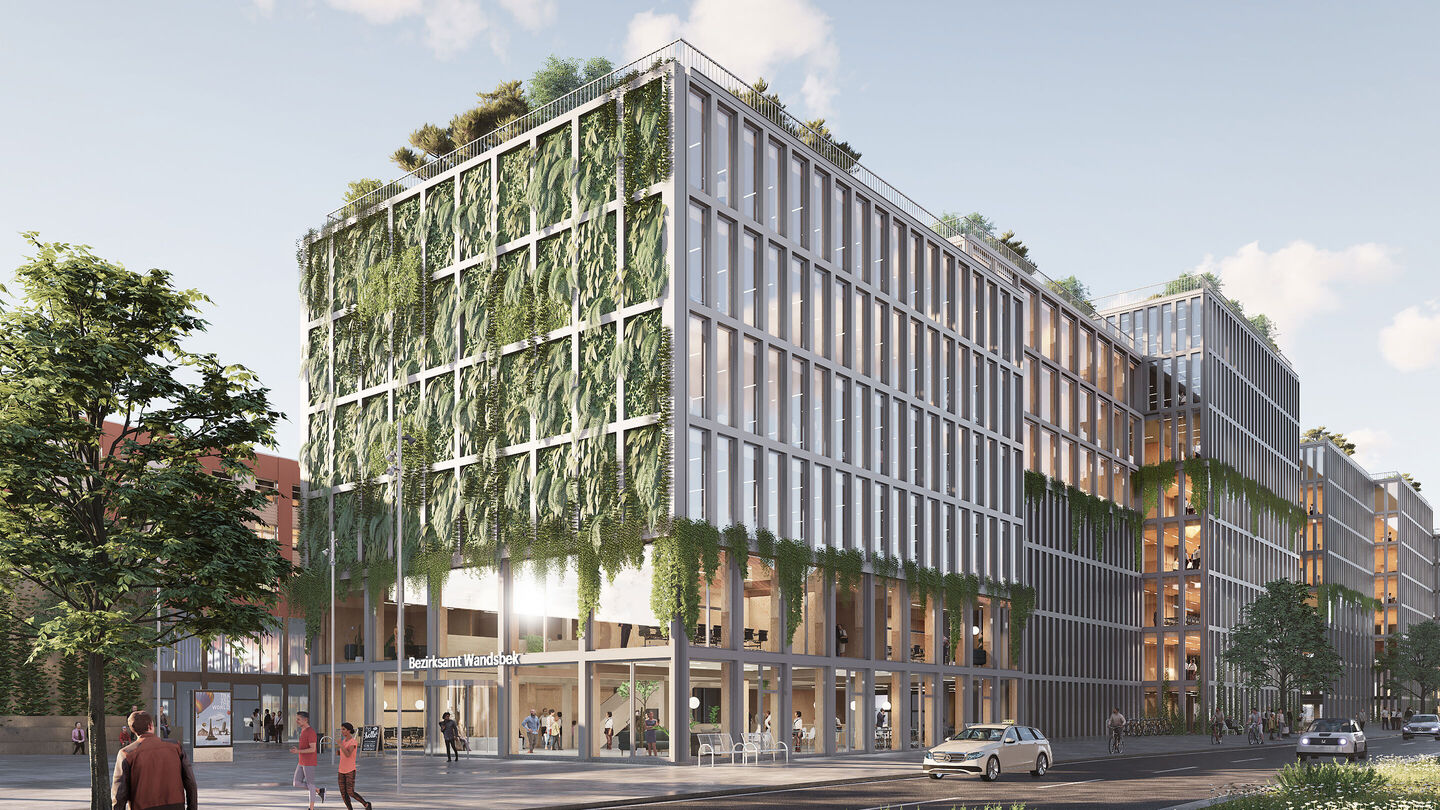 The project is designed for a narrow plot, the Wandsbeker Zollinsel, that has given the building its characteristic long shape.

To allow the large scale of the building to be experienced at a more human scale, the full volume is split up into smaller parts, which alternate in height, facade line and exterior design to make the overall impression varied and vibrant.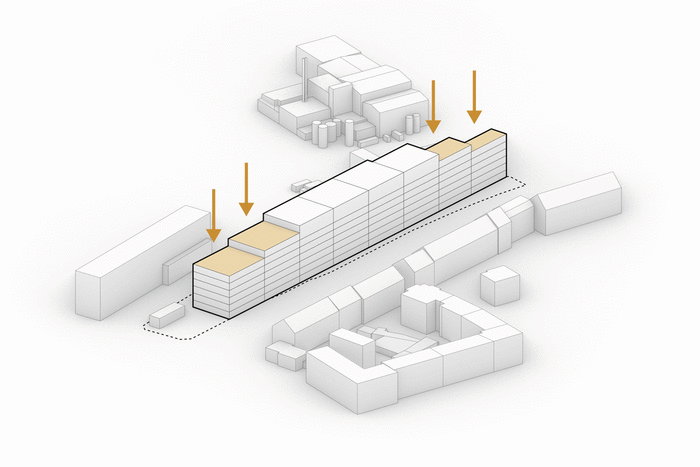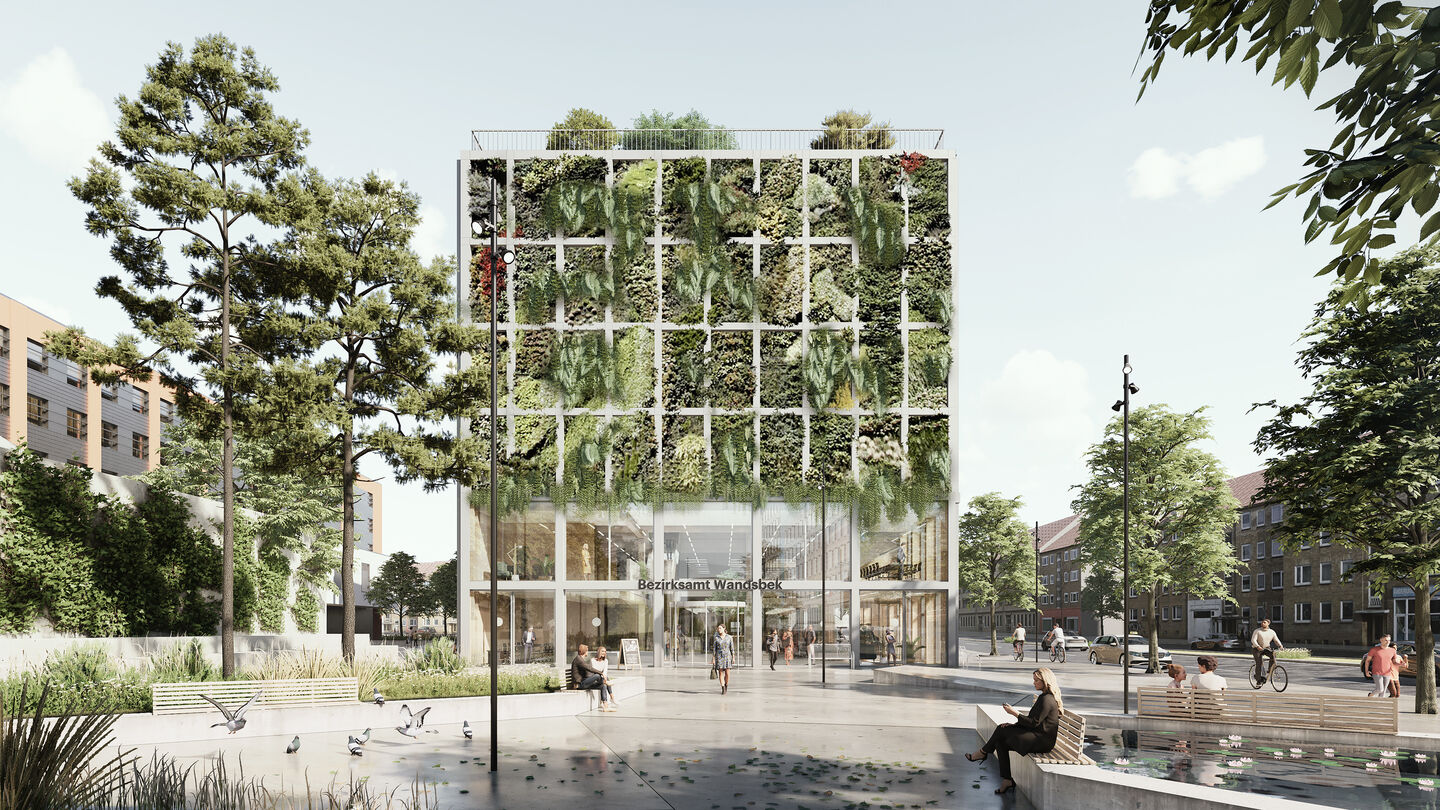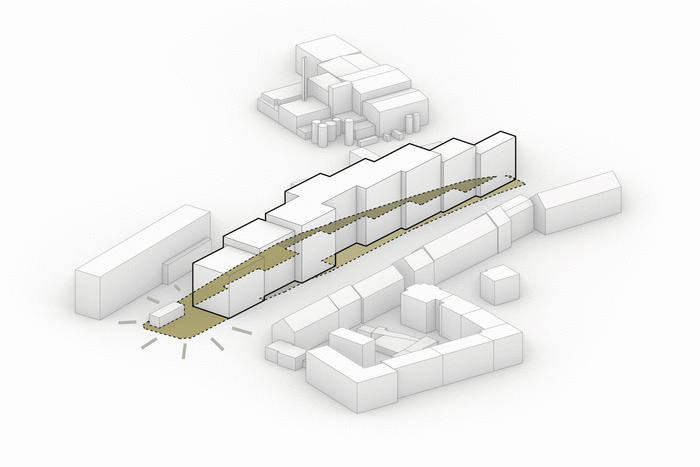 Towards the primary arrival plaza, designed as a new bio-diverse public space, a fully greened gable rises above street level. On the rest of the façade green elements marks changes in the facade. Green gardens at the roof provide outdoor spaces for the staff.
The design shows great emphasis to a high degree of openness and interaction with users and seek to create a warm and inviting atmosphere throughout the building.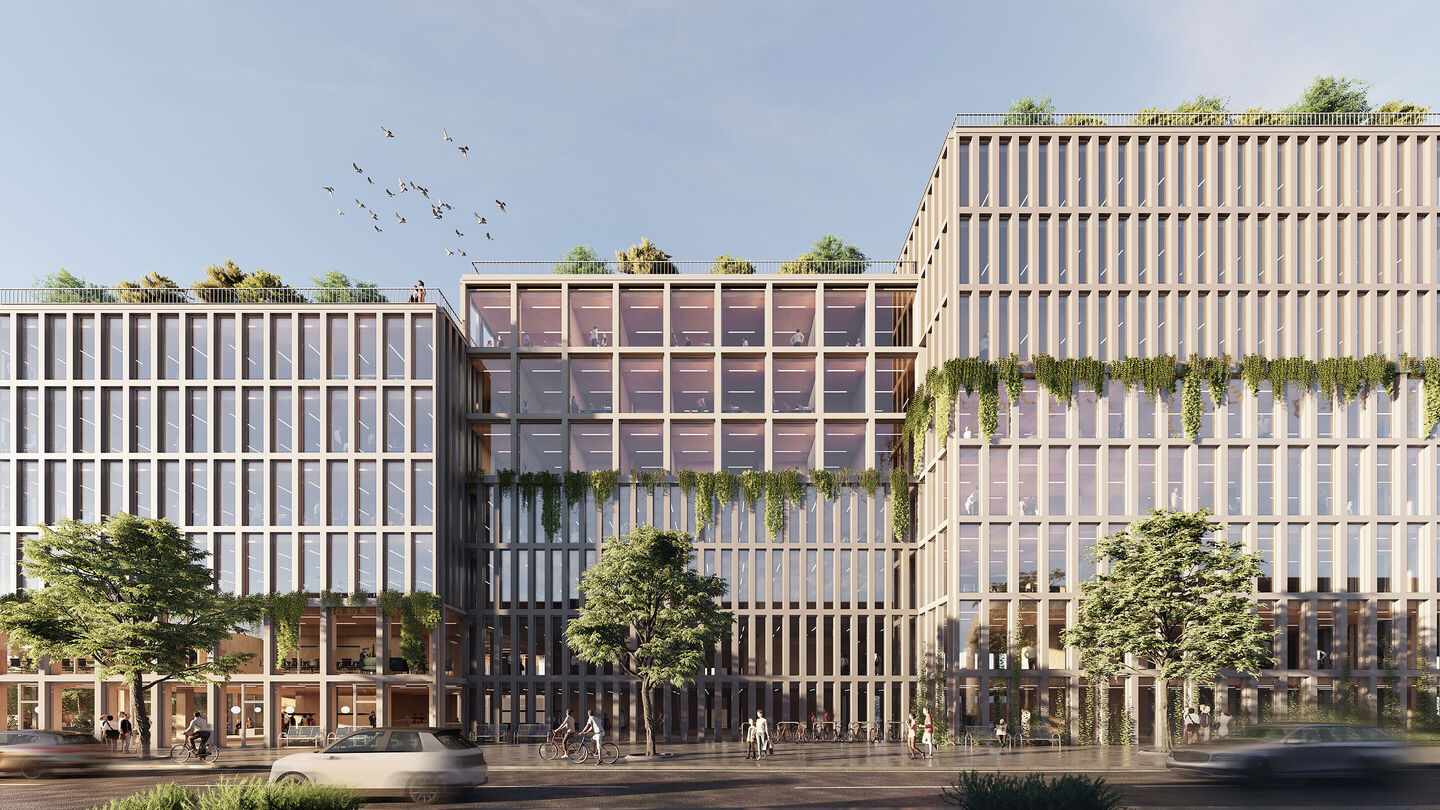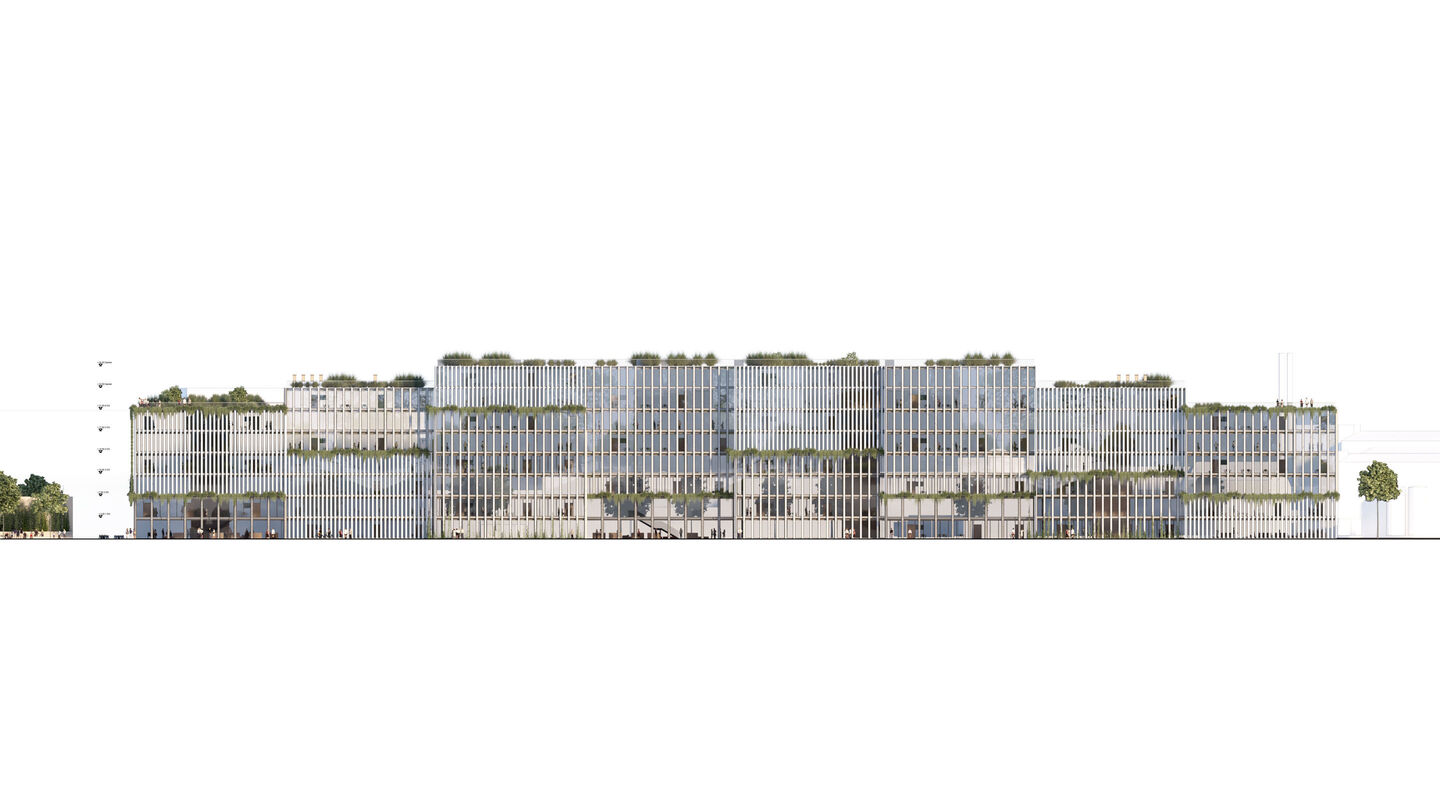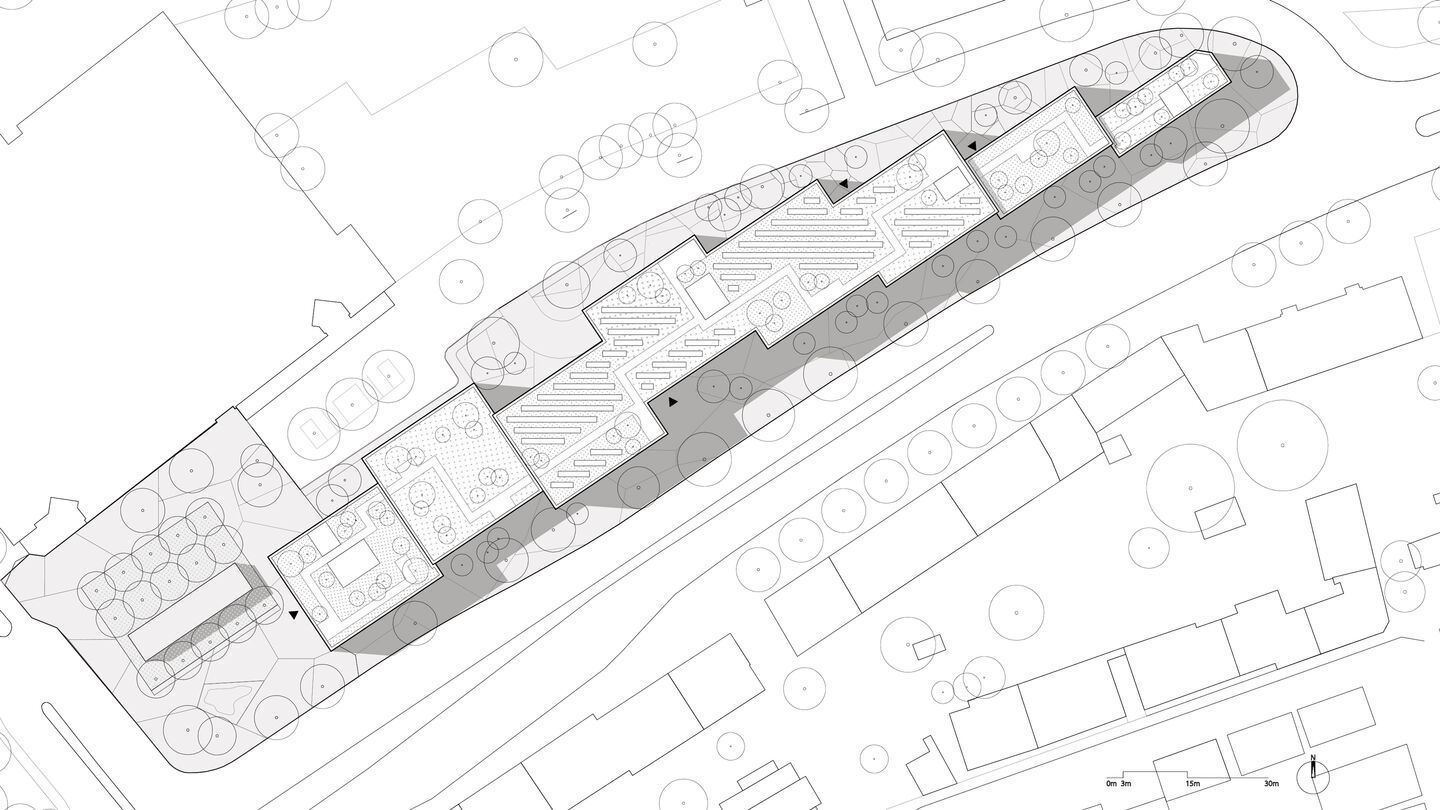 Name: Wandsbek
Type: Competition 1st prize
Program: Office
Client: Sprinkenhof GmbH
Size: 33.940 m²
Location: Hamburg DE
Year: 2020 - 2026
Collaborators: Baubüro 1

Team: Anders Lonka, Martin Laursen, Martin Krogh, Simon Poulsen, Arminas Sadzevicius, Emilie Zinck Munksgaard, Sylvester Ellekær Michaelsen, Tanja Jauernig, Anika Haget, Malthe Kanstrup, Andreia Baltazar Martins, Paul Lieser, Michelle Feige, Florian Prelle, Julia Franzke